DJ Paulie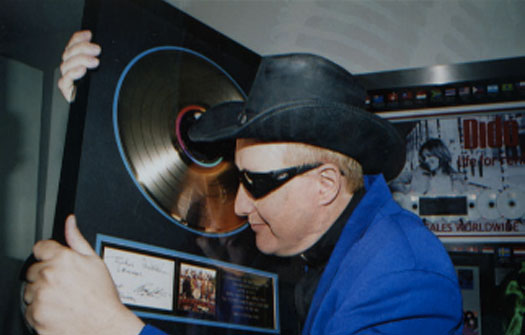 DJ Paulie is the #1 DJ on the Internet today. Every week that phrase gets echoed by Major Recording Artists, Radio & TV Networks, Newspapers and by Top Online Blogs.
DJ Paulie's Internet Radio Show on YouShook is heard by countless faithful fans worldwide. The show consist of an unique blend of comedy, celebrity interviews, as well as the Hottest hits of tomorrow. The "Captain Of New Media" never seems to let his listeners down.
Accomplishments to Date: On Air Personally, Mobile Entertainer, Producer, Published Songwriter, Studio Musician, Talent Scout, to name just a few.
Countless Celebrities and various voting polls continuously rank DJ Paulie as being the #1 DJ on the Internet time after time. http://djpaulie.com
DJ Paulie On The Road: Wedding Publications & Websites name DJ Paulie not only the Best CT Wedding DJ but also in the US. He has Entertained Brides & Grooms from coast to coast at hundreds of Weddings throughout his career.
Sold out Appearances in various Clubs & venues include NY, Boston, Miami, LA, Chicago, Vegas and where it all began Hartford, CT.
What's the secret to Paulie's Success? Simply put...He loves what he does. Whether performing at an event for 10 or 10,000 the Captain Always gives 200% of himself for the people attending. "I care about my supporters, without them I am nothing."
Proof of the pudding DJ Paulie has approx. 150,000 Real Followers on Twitter under the user name @djpaulie. "No matter how busy I am I will find time to read what my followers are saying to me and I'll Always Follow them back to show I care about them."
Producer Andy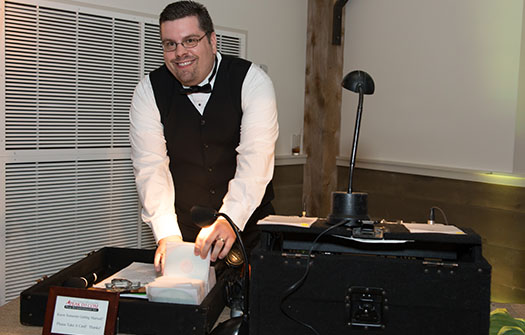 The man of many talents is what Producer Andy is known as. Here are a few.
* Host of the highly acclaimed Rock CountDown Show has been coined as being one of the Best sources for the latest Rock N Roll music & lots of interesting facts about the artist that he plays.
* DJ Paulie has often called Producer Andy as the backbone of The DJ Paulie Show. Not only is Andy the Producer as his name implies but Everyone seems to agree that he is the King of Production off the Air too.
* Weekends you'll find Andy performing at private functions throughout New England and beyond. You will hear not only Rock music but every other genera of music as he mixes it up all night long.
Wild Wilson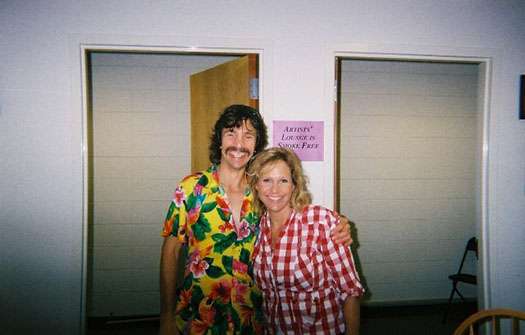 The name Wild Wilson fits the Wildman perfectly. Paulie calls him the wild and crazy one appearing on the Youshook.com staff. There is Never a dull moment when he is around.
* Every month Wild Wilson hosts the ever popular Rocks And Swings Show. He carefully blends just about all styles of music along with his unique sense of humor. As if that wasn't enough...Be sure to check out WWS as the Wildman showcases quite an unusual collection of International songs from around the globe.
* Outside the station....Wild Wilson loves to sing Karaoke at a local night club or you just might find him on some stage introducing various bands that he always seems to find a way to sit in with them to sing a song or two.
DJ Mark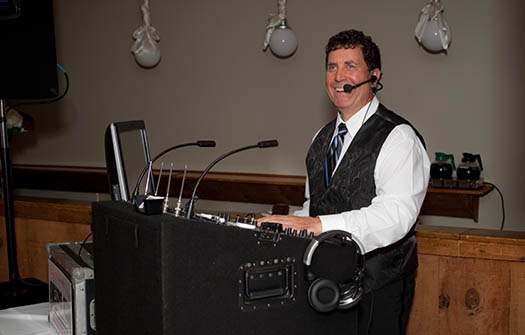 Mark started his Disc Jockey business in 1978.He was also playing drums and doing Sound for local bands.
In 1982 Mark bought a Drum & Guitar store from some friends and Awesome Audio kept growing.
After some years in business Mark sold the store to a fellow drummer and moved to Nashville. He was working part time at Corner Music while helping some friends in the music business.
Coming back to New England Mark continued the DJ, Sound & Lighting business.
Awesome Audio is still going strong selling and renting equipment and doing installs. Mark and business partner Rich are still DJ'ing Weddings, parties and Corporate events. DJ Mark added the Southern Rock show to the Youshook family and is very much enjoing working along side DJ Paulie. So turn it up and enjoy that Great Southern Rock music thats missing from the airways today.
Carry On.
Thank you to each and everyone of you for all of your continuing support. We Never could have done any of this without you. Remember this is your Internet Radio / TV Station. We are all in this together. Let's continue to shake the world.
DJ Paulie